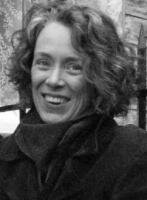 Sarah is a poet, puppeteer and the editor of Flax Books, the publishing imprint of litfest.

From 2004-2006, she was the inaugural post in residence for Calderdale Libraries, contracted to promote poetry lending and reading, programme events of local and national poets and work with two visual artists in creating a book that celebrates the art of reading.

For five years she was a member of a company of writers, 3dV, who wrote collaborative performance texts and successfully received lottery funding for a regional tour. Her writing has appeared in single collections, anthologies, magazines, multimedia exhibits, websites, dance videos and brochures.

She currently collaborates as Hymas&Lewis to create poetic soundscapes for performance and site-specific commissions.

She has worked in literature development for 10 years, and has experience of working with undergraduates, children and adults in prisons, community settings, the mental health sector, libraries and schools, devising, coordinating and delivering writing workshops.


Email : sarah.hymas@litfest.org
Titles by Sarah Hymas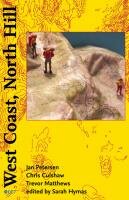 West Coast, North Hill
From Jan Petersen, Chris Culshaw and Trevor Matthews come prose poems, narrative verse and free verse. Their work reaches across ocean and fell in this wide-ranging volume. The diverse voices of the three poets are accessible, unexpected and revelatory.

These poems come from the landscape, geographic and emotional. Stories of local people, askance images of the seemingly innocent and the pleasures of speech and dialect are all here. And because life is grim enough, there is, at times, a little dry humour,

Edited by Sarah Hymas
"Trevor Matthews combines the rhythmic fluidity and observational intensity of children's physician/poet William Carlos Williams (whose professions he shares) with the sinewy lyricism and wry humanity of R.S.Thomas. Matthews applies his acute vision, not only to the life and ghosts of the countryside around him in Kirkby Stephen, but to the potential that quite ordinary things have for a deeper meaning."
Josephine Dickinson

"Jan Petersen's work will challenge everything you've come to expect from poetry. Her down-to-earth, conversational writing gives the impression of easy spontaneity, yet is structured for maximum impact. Conversational yet lyrical, down-to-earth yet disturbingly other-worldly, her prose poems are almost filmic in their ability to conjure up shifting pictures, flitting from road-movie to kitchen-sink drama to art-house surrealism to fairy-tale mythology."
Clare Shaw


"Chris Culshaw's poetry is taut, honest and compassionate. He lights on everyday objects, a pram, someone in a red beret, mother's face powder and gives them just the right amount of weight, but lets the poems speak for themselves."
Patricia Pogson
Price £7.00
Details
ISBN 9780955820410
Publisher Flax
Genre Poetry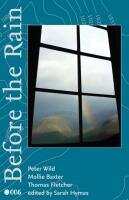 Before the Rain
Mollie Baxter, Thomas Fletcher and Peter Wild prove themselves to be engaging storytellers in this volume where stories are war-torn, sub-marine and forest-ridden. What roots all the stories is the pursuit of understanding. Whether they deal with werewolves, autism or war, these stories unpick dilemmas we can all relate to: love, fear and loyalty.

Sometime uneasy, sometime funny, always compulsively entertaining, the stories come hard and fast, always with a confidence that belies their writer's experience.

Edited by Sarah Hymas
"Tom Fletcher writes about the dark corners of our lives and environment with unerring and unnerving authenticity and a natural gift for evoking feeling through language. His work is the real deal." Nicholas Royle

"Mollie Baxter is a natural writer with an instinctive facility with words, she is blessed with a sharp ear for dialogue and an impressive descriptive talent. It will be fascinating to see what she does with all this talent." Carol Birch

"Fearless, funny, wise, and moving, Wild slowly works his narratives into a corkscrew of fascinating ideas and situations and then, uncoiling, hits us with such power we are left reeling."
David Gaffney
Price £7.50
Details
ISBN 9780955820403
Publisher Flax
Genre Short Fiction