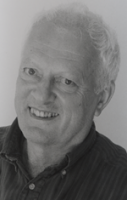 John Latham is a research scientist who has been awarded several medals by the Royal Meteorological Society, and was for 8 years President of the International Commision on Atmospheric Electricity. Born near Liverpool, he held a chair of physics at the University of Manchester (UMIST) until 1988, before moving partially to the US, where he is presently a Senior Research Fellow at the National Centre for Atmospheric Research in Colorado. He is also an acclaimed and award winning writer. His plays and stories have been broadcast on Radio 4, and his collections of poetry include Unpacking Mr Jones, From the Other Side of the Street, All Clear and The Unbearable Weight of Mercury (all published by Peterloo Poets).
Titles by John Latham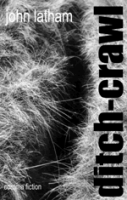 Ditch-Crawl
Zack is a crawler. He's been crawling all his life. He has an instinct for it, a skill for cancelling out all those sucking noises you make when your palms and knees rise out of the mud. He has an ear for the ditch's subtler traffic too: the bubblings, chitterings, chuckles and gasps, the slow drownings and the unexpected surfacings. Zack's ditch - sometimes a tunnel, a corridor, or the interior of a blood-blister – leads him effortlessly through childhood memories and present experiences alike. The sublime surrealism of his slimy shuffling fits perfectly with the absurdity of his earliest experiences, and the baseness of his present life - the breakdown of his marriage, his petty acts of revenge against his philandering wife, and the beginnings of a new friendship and a new life.
List Price
£7.95
Price
£5.00
Details
ISBN 9781857547689
Publisher Comma Press
Genre Fiction
Setting Cheshire
Extent 240pp