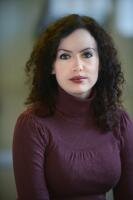 ZOE LAMBERT is a Manchester based writer. She has an MA in Creative Writing at UEA and a PhD from Manchester Metropolitan University. She lectures on the creative writing MA at the Universities of Bolton and Edge Hill. She was the founder of cult Manchester literature night, Verberate, and is a member of the board of the Northwest Short Story Network.
Listen to Zoe read 'That Quiet Longing'.

Watch Zoe read from 'These Words...' (see youtube link below).
Website : http://www.youtube.com/watch?v=fqzdtbjwBVs&list=UUv5U5Ahwj6Z68dkIFIRDlBQ

Titles by Zoe Lambert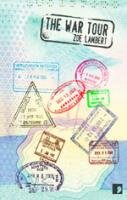 The War Tour
'You may not be interested in war, but war is interested in you.' – Leon Trotsky

From Kandahar to Sarajevo, the forests of Lithuania to the boot camps of the DRC, Zoe Lambert's stories weave a dark and disturbing web, interlacing documentary accounts with imagined testimonies to give voice to the many silenced casualties of war: an elderly woman on a bus tells a love story drawn from the depths of Soviet history; a soldier returns from his first tour of duty unsure he deserves his hero's welcome; a Norwegian immigrant pieces together a family history fractured in the aftermath of Nazi occupation. Individually, these stories bear witness to a thirst for conflict that seems both unquenchable and foreign. But together, they bring the question of collusion and responsibility all the way back to the reader's own doorstep.

'Ranging confidently across time and place, Lambert's stories are sharply observed, moving, and continually surprising.' – Jane Rogers

**Short-listed for the Edge Hill Short Story Prize**
**Long-listed for the Frank O'Connor International Short Story Prize**
List Price
£7.99
Price
£6.75
Details
ISBN 9781905583287
Publisher Comma Press
Genre Short Fiction
Setting Greater Manchester
Extent 224pp