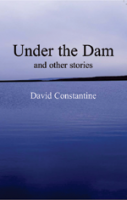 Synopsis
David Constantine's stories freeze-frame lives just at the moment when the past breaks the surface, or when the present, like the dam of the title, collapses under its own weight.
A girl's body re-appears in the ice where she fell 50 years before - melting the life of the lover who survived her.
A tourist staggers through an Athens marketplace transformed into a vision of Hell.
During a speech a businessman feels his soul abandoning him.
Constantine's landscapes are as alive and fluid as his prose, which swells and surges like unsettled water throughout. His characters are solitary figures drawn against stark and disquieting backdrops. Whether oppressed or emancipated by their surroundings, many seem to be seeking a kind of asylum from themselves or the unsustainable pressures on their lives.
Reviews
'I started reading these stories quietly, and then became obsessed, read them all fast, and started reading them again and again.... The description of the estuary is one of the best descriptions of the surface of the Earth I have ever read' - AS Byatt, Book of the Week, The Guardian

'A superb collection'- The Independent
List Price
£9.99
Price
£9.50
Details
ISBN 0954828011
Publisher Comma Press
Genre Short Fiction
Set in Greater Manchester
Extent 208pp
Other Titles by David Constantine