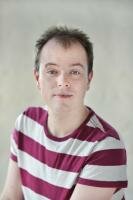 When : 25th June 2010 - 10:00am
Where : St Ann's Square
Price : Free

The Manchester Independent Book Market returns to St Ann's Square later this month, offering book lovers the chance to sample new titles by the North's most exciting independent presses.

In a climate where major corporate publishing is becoming all the more conservative – banking on celebrity memoirs and novelty titles - the UK's independent publishing sector is leading the way in producing intelligent, original and challenging books.

The North West boasts some of the UK's most innovative publishers of novels, poetry, short stories, and non-fiction, and the Manchester Independent Book Market brings them all to your doorstep.

Situated in the bustling St Ann's Square, just off Deansgate, the market's a great place to browse, grab a coffee, and listen to live readings from a selection of talented performance poets and authors.

You can also meet representatives from the region's finest independent publishers – including Comma Press, Carcanet, Tindal Street, Route, Crocus, Flax, and Inpress. So if you're an aspiring writer, this is a great place to make contact with publishers and put your name about.

There'll be live readings on Friday 25th and Saturday 26th June, from 12pm – 5pm:



FRIDAY


12-1.30pm
Julian Daniel
Mike Duff
Dinesh Allirajah
Rameeza Mehmud
Paul Sutherland,
Tim Lees
Amanda Milligan
Nick Murgatroyd
2pm-3.30pm
Dominic Berry,
Rosie Garland (aka Rosie Lugosi),
Jackie Hagan,
Helen Thomas,
Sabeen Hussein
John G Hall
Linda Chase
Alice Lenkiewicz


4pm-5pm
Muli Amaye
Zoe Lambert
Fergus Evans
Kim Wiltshire
Helen Clare

SATURDAY


12-1.30pm
Penultimate - Ali Gadema (aka Frisko Dan), Ben Mellor, Martin Stannage (aka Visceral), Niven Ganner and Samira Arhin-Acquaah (aka Lucidity).
Nicholas Royle,
Gift Nyoni
Akiel Chinelo
Zahid Hussein
2pm-3.30pm
Marvin Cheeseman
Ed Kangai
Eleanor Rees
Nabila Suriya
Edmund Prestwich
Conor Aylwood
Conrad Williams
Polly Atkin
4pm-5pm
Chris Jam,
Annie Clarkson,
Sian Cummins
Alicia Stubbersfield,
Steph Pike,
Publishers:
Carcanet, Comma, Crocus, Dreamcatcher, Flapjack, Flax, Dewi Lewis, Nightjar, Route Publishing, Smokestack Books, Satchel/Suitcase, Thanatos Books, Tindal Street, Transmission, TTA (Interzone magazine), Bewilderbliss, and Inpress Books (which features over 50 independents including Bloodaxe, Flambard, and many others).
Both days are compèred by the incomparable Gerry Potter.
The market will be open Friday 25th and Saturday 26th June, 10am-5pm, St Ann's Square, Manchester.
Dommy B