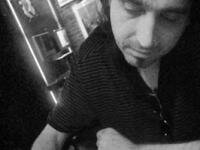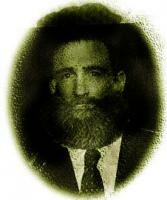 When : 5th March 2008 - 6:00pm
Where : The Thirsty Scholar
Price : Free

JOIN MANCHESTER AUTHORS NEIL CAMPBELL, DERMOT GLENNON & PAUL NEADS FOR READINGS FROM THEIR LATEST COLLECTIONS. A great chance to hear and meet some of Manchester's finest new voices. Free event, 6-8pm. All welcome.
Occam's Blunt Instrument by Dermot Glennon & Paul Neads (Mucusart 2007) - Bad reality day? Maybe you need Occam's Blunt Instrument. The philosopher's tool known as Occam's Razor would have us believe that the simplest explanation is usually the best - but is it? If you are tired of the mundane and decidedly unsuper natural world then this collection of short stories from Dermot Glennon (Karma Veranda [Mucusart 2003] & Silver Stake slam winner) & Paul Neads (ed. Ballista & The Ugly Tree) is the prescribed tonic.

"Utterly superb! I savoured the richness and splendour of the language like a fine wine," Marvin Cheeseman
"Razor sharp," Salford Advertiser
Broken Doll by Neil Campbell (Salt 2007) - With both economy and compassion, Neil Campbell (ed. Lamport Court magazine) creates lyrical visions of loss and confinement. Children, teenagers, parents, single men and women all feature in the unflinching depictions of ordinary people coping with the difficulties of everyday life.
"The collection works in a strange, cumulative fashion to draw the reader into Neil Campbell's chosen world … read it because it is an excellent first collection," Zoe King, Cadenza
Paul Neads
Dermot Glennon